What opening angle stops should we use for 110°- and 107°-hinges and how are they installed?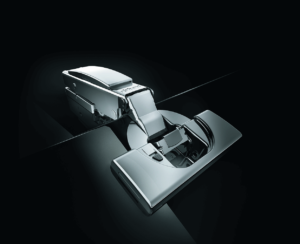 Have you ever fitted a kitchen or assembled a piece of furniture and found that the doors collide with an adjacent wall or cabinet? In the worst-case scenario, this even causes damage to the furniture fronts or the walls. You should use an opening angle stop to prevent this from happening.
Blum has a number of different opening angle stops on offer for this purpose. This article will explain which opening angle stop you can use for each hinge and how to assemble these.