MERIVOBOX
Let´s create – The box platform for your ideas.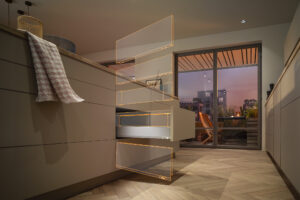 Our completely new MERIVOBOX box system gives you simple manufacturing AND great variety.
This true platform makes it possible, with drawers and pull-outs to suit every need – extremely easy to manufacture and install. Experience maximum functionality combined with stunning design.