How do I install TIP-ON correctly with a SPACE TOWER?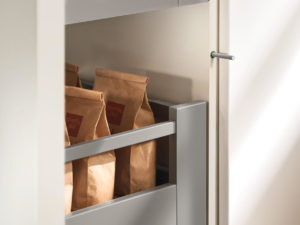 Have you ever incorporated handle-less doors into your design? With TIP-ON, the mechanical opening support system, handle-less doors open by themselves – a brief touch is all that is required. This means that even large doors, such as those for the SPACE TOWER, can be opened without a handle. We would like to take this opportunity to explain what you need to pay attention to in the assembly and adjustment of this unit.
If you're looking for doors that open without a handle then you have various TIP-ON units to choose from. You have full design freedom: the long or short version, TIP-ON for drilling or with an adapter plate in various colours and with various catch plates.
There is a simple way to work out whether to choose the short version or the long version of TIP-ON for your project: with door heights of up to approx. 1300 mm you need the short version; with door heights above that you should use the long version.
With doors, TIP-ON is installed on the side panel of the cabinet. TIP-ON works best if you attach the TIP-ON to the point where the door handle would be.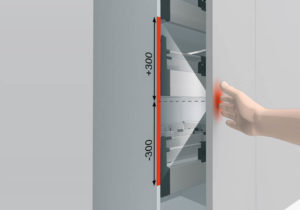 Assembly
We provide various assembly devices for assembling TIP-ON:
Drilling template 65.5010 for drilling into the side Panel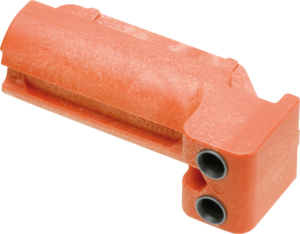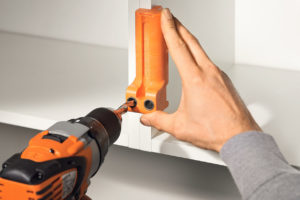 Template 65.5300 for correct positioning of the adapter plate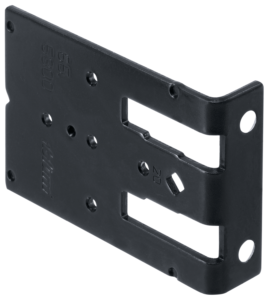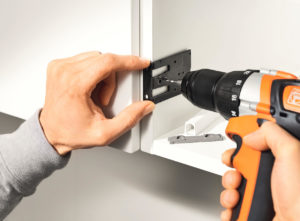 Positioning template for catch plate 65.5210.01 for correct positioning of the screw-on catch plate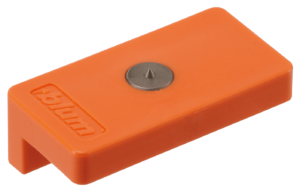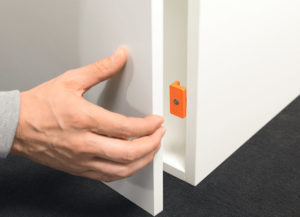 The best way to position the glue-on catch plate is to position the catch plate in the centre of the TIP-ON ejector, then remove the adhesive strip and close the doors. The catch plate is now glued in the right position.
The fixing positions of the adapter plate and the screw-on catch plate can be found in our catalogue.
Adjustment
Has the TIP-ON been installed but the door gap is still not right? In order to correct this, turn the ejector to increase or decrease the door gap. Use the integrated grid to help you. One full rotation (= 4 system positions) adjusts the door gap by 1 mm. Don't worry: the ejector will not let you turn it past the defined range. The minimum door gap that can be used with our TIP-ON units can be found in our catalogue.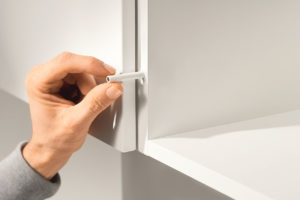 How do I install a TIP-ON correctly with a SPACE TOWER?