Building a drawer with the correct dimensions for MOVENTO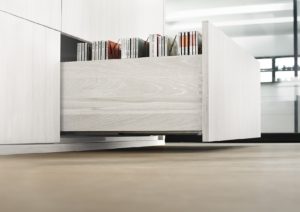 MOVENTO, the concealed runner system for wooden drawers, provides maximum ease of use and a wide variety of practical, intuitive adjustment options.
In order to guarantee high quality of motion and the durability of the runner system, it is important to take into account the following key information when manufacturing the drawer.
Assembly steps:
Calculate the drawer dimensions
SKW (internal drawer width) = LW (internal cabinet width) – 42 mm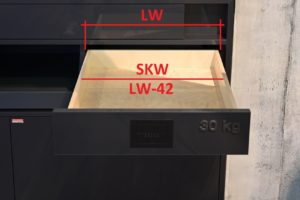 Note: the drawer dimensions can be found in the catalogue, for example (catalogue page link, DE and EN)
Drawer length (= drawer side length): NL – 10 mm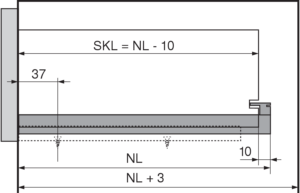 Please note that the drawer side must not be wider than 16 mm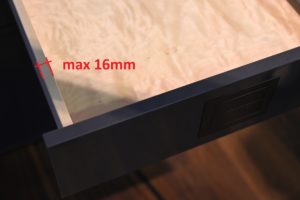 The recess must be at least 12 mm high in order to conceal the runner and must be maximum 15 mm deep.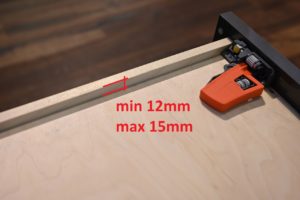 Do not forget the hole for the fixing hook (pictured: drilling template for MOVENTO T65.1000.02)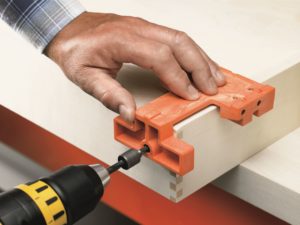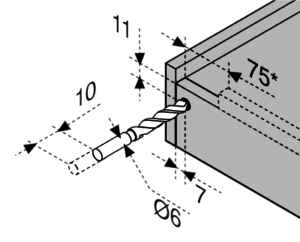 Screw on the locking device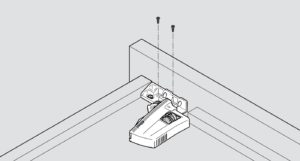 All the necessary planning information can also be found in the Blum catalogue:
https://publications.blum.com/2018/catalogue/de/438/
Or in the Product Configurator under runner systems:
www.blum.com/configurator
Installation instructions can also be found in the download area of our website: https://www.blum.com/at/de/produkte/fuehrungssysteme/movento/downloads-videos/
If you have any further questions regarding the planning and manufacturing of wooden drawers for Blum runner systems, simply get in touch with your personal Blum contact (www.blum.com/contact
Building a MOVENTO drawer