How many pull-outs can be realised with CABLOXX per locking bar?
In some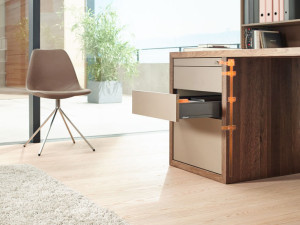 situations, it is necessary to lock up pieces of furniture e.g. in order to store personal items of value at home or in your office. We have introduced a new product called CABLOXX for this situation, and for shop fittings. CABLOXX is a system-independent locking system, which means that it can be used in combination with LEGRABOX, TANDEMBOX, MOVENTO and TANDEM, or any other motion technologies.
CABLOXX has another function, tip protection, on top of the furniture's 'seal' function. This is intended above all for free-standing furniture. Tip protection prevents more than one pull-out from being drawn out from the cabinet. This prevents the furniture from tipping over when the pull-outs are loaded.
The graphic below shows us that the CABLOXX locking system consists of multiple single parts: locking bar, spacer, end cap, attachment for the lock, locking unit, front locking bracket, front locking bracket front piece, cover cap for front locking bracket and a cylinder. Important: the cylinder is NOT included in the scope of delivery and must be ordered separately from the dealer.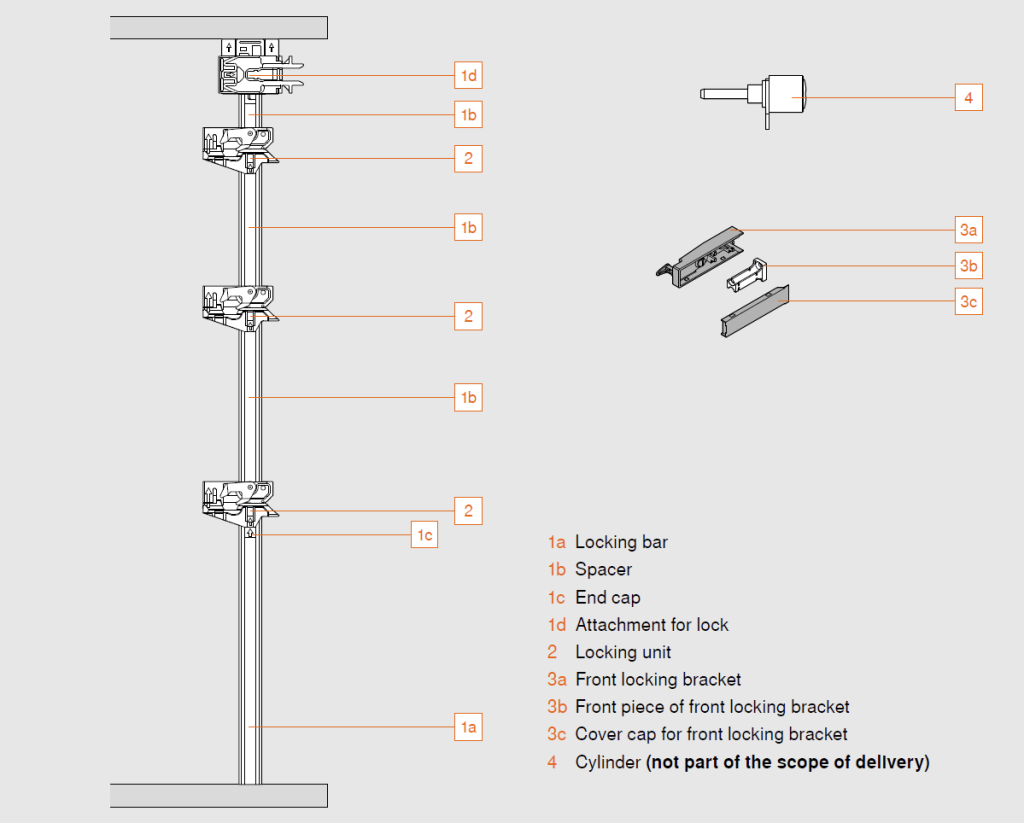 The maximum length of the locking bar is 1300 mm, which reflects the maximum cabinet height of 1330 mm. This locking bar makes it possible to realise up to five pull-outs in one cabinet.
Our Online Product Configurator (OPC), available at  www.blum.com/configurator, is a quick and easy way of calculating the cut-to-size dimensions for the locking bar, but also the spacers and position of the front locking bracket.
CABLOXX – number of pull-outs per locking bar