Meeting the trend for dark-coloured furniture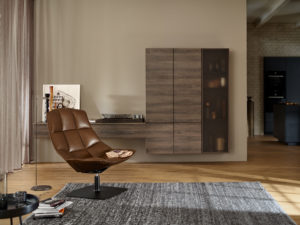 Have you noticed that furniture manufacturers are producing more and more furniture in dark materials and colours? They are responding to the growing trend for dark-coloured furniture which has emerged in recent years. These elegant designs emanate style and sophistication,  and this doesn't just apply to the outer finish – the interior must also meet these exceptional standards.
That's why we've developed a new onyx black finish for our hinges. This colour variant allows fittings to blend discreetly into the dark interior of the furniture.
Alternatively, the CLIP top BLUMOTION hinges in onyx black can also be used to add striking accent features to furniture interiors.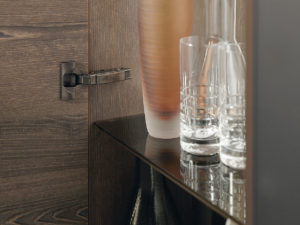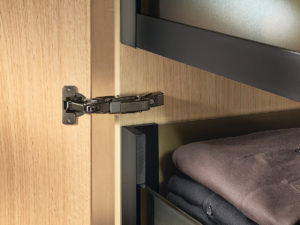 It goes without saying that the new finish meets the same proven quality standards that you would expect from CLIP top BLUMOTION hinges, including:
Tried and tested CLIP mechanism for simple and tool-free assembly
Easy 3-dimensional front adjustment
BLUMOTION deactivation for small, light doors
BLUMOTION integrated into the hinge boss
If you have any general questions about assembling or adjusting our CLIP top BLUMOTION hinges, the following video provides more information:
CLIP mechanism:
Hinge adjustment:
CLIP top BLUMOTION in onyxblack