How many hinges should be used for a door?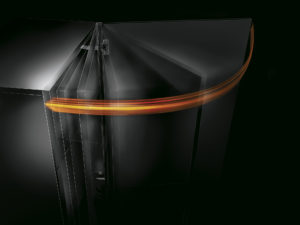 During furniture planning the question often arises of how many hinges are required to achieve an optimal door motion – for the whole life of the furniture. However, this question isn't always that easy to answer. In this blog post, we will provide you with some tips to help you plan exactly how many hinges you will need for each door.
As a rule, the door weight is key in determining the number of door hinges required. However, dimensions and materials of the door also have an impact on this.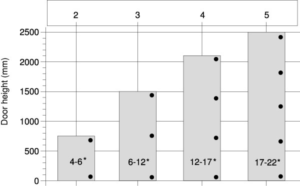 In our experience, the following number of hinges has been proven and tested:
2 hinges are optimal for door weights of 4–6 kg
3 hinges are optimal for door weights of 6–12 kg
It is important to consider the weight of the door including additional weights such as handles!
The door height also affects the number of hinges required. For high and narrow doors, for example, it may be wise to use three hinges for extra stability, even though, with a weight of 6 kg, this is not strictly required.
In principle, doors should have a height that is greater than their width. The values mentioned above are valid for door widths of up to 600 mm. If doors with a width of up to 650 mm are installed, you will have to use an additional hinge.
Where should hinges be positioned?
In general, the further apart the hinges are positioned, the more securely the door hangs on the cabinet.
Support for determining the door weight
Determining the weight of the door can be challenging in certain cases. This is why we provide a  front weight calculator with our product configurator and reference values in our product catalogue for various front materials and measurements (see chapter 'Information').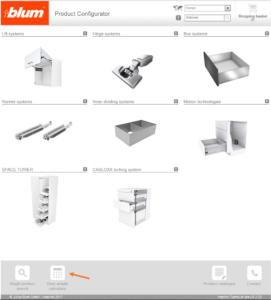 CLIP top BLUMOTION Number of hinges