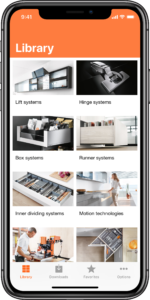 What's new with the latest app update?
We are always striving to optimize our EASY ASSEMBLY app for our users. With the latest update there are many changes that help to make our app more efficient and intuitive. See the most important changes here:
1.) Reduced memory: instead of 116 MB (Version 2.2) you only need 9 MB (Version 3.0). 
2.) Interactive installation instructions & short videos
We replaced the Augmented-Reality (AR) technology with a compact HTML technologie. Now you find new interactive installation instructions in our app that provide you with individual support in sophisticated assembly situations of selected products. Furthermore, there are new short-videos for the assembly of our products. Both lead to the significant reduction of memory usage.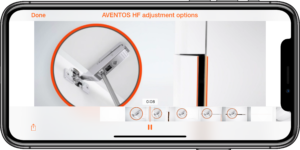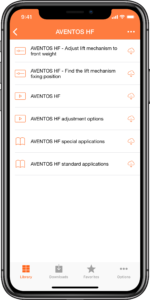 3.) Individual download
You can now download your desired content individually. This makes using the app a lot faster and helps you save memory on your device as well. 
4.) Accessible downloads 
Downloaded content is now automatically available in the new "Downloads" tab to give you a quick overview of the content you can use even without an internet connection. 
5.) Favorites 
You can now organize frequently used content in "Favorites" to make your most relevant content instantly accessible. 
6.) Constant optimization and new Content
We offer new assembly information in various product segments (e.g. how to assembly Blum hinges). Further content e.g. interactive assembly instructions for other product groups will be added soon.
Feedback and ideas? 
If you have any feedback or general ideas about our EASY ASSEMBLY app, we would like to hear from you! Leave a comment here or get in touch via app.support@blum.com.
EASY ASSEMBLY app Update (3.0)