Welcome to our EASY ASSEMBLY blog!
On this blog you will find recent news and tips about product assembly topics and our EASY ASSEMBLY app. Please feel free to ask questions and discuss with us.
How do I install TIP-ONcorrectly with a SPACE TOWER?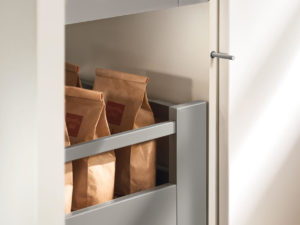 Have you ever incorporated handle-less doors into your design? With TIP-ON, the mechanical opening support system, handle-less doors open by themselves – a brief touch is all that is required. This means that even large doors, such as those for the SPACE TOWER, can be opened without a handle. We would like to take this opportunity to explain what you need to pay attention to in the assembly and adjustment of this unit.