Welcome to our EASY ASSEMBLY blog!
On this blog you will find recent news and tips about product assembly topics and our EASY ASSEMBLY app. Please feel free to ask questions and discuss with us.
Still need advice on an assembly?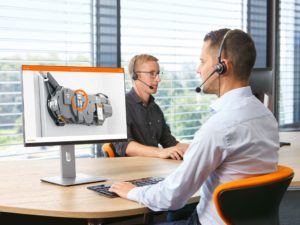 You already downloaded our EASY ASSEMBLY app and still have a question about the assembly of a Blum product? We'll gladly talk you through it! Download our new LIVE SUPPORT app and get directly in touch with our technical support via live chat. Send pictures and videos to explain your assembly situation. If necessary our technical support employee can also use the integrated videocall function to guide you through the assembly steps directly on site.