Welcome to our EASY ASSEMBLY blog!
On this blog you will find recent news and tips about product assembly topics and our EASY ASSEMBLY app. Please feel free to ask questions and discuss with us.
App update – new functions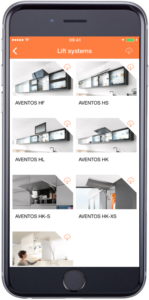 We are happy to hear your positive feedback about the newest update. In the following, we explain the new functions of our EASY ASSEMBLY app to you.
What's new?
With our update in November 2017 all assembly instructions are optimized and adjusted for mobile devices.
We reduced the app data size significantly. Moreover, all illustrations are language-neutral now. There are clickable icons and a quick and easy navigation should give you a good user experience.
There is also a new mapping-function. Thanks to this you can save your relevant assembly instructions and videos to quickly find them again.