Welcome to our EASY ASSEMBLY blog!
On this blog you will find recent news and tips about product assembly topics and our EASY ASSEMBLY app. Please feel free to ask questions and discuss with us.
How to organise TANDEMBOX antaro drawers in just a few steps?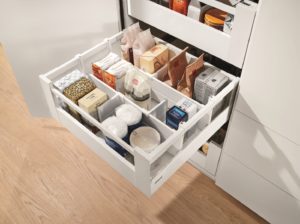 ORGA-LINE is an adjustable inner dividing system that tidies up interiors. No matter what the contents, ORGA-LINE delivers organisation to drawers. The system can be adapted at any time to accommodate more items, such as pots or dinnerware. Contents are beautifully organised, easy to find and readily accessible. Organise your drawers in just a few steps.