Welcome to our EASY ASSEMBLY blog!
On this blog you will find recent news and tips about product assembly topics and our EASY ASSEMBLY app. Please feel free to ask questions and discuss with us.
Video instructions for fitting the pull-out shelf lock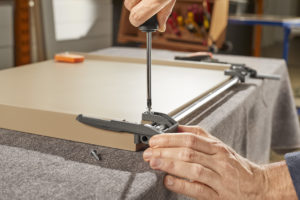 The pull-out shelf lock from Blum can be used in a variety of living spaces, such as the living room, utility room or office. The locking function of the lock-open stop ensures pull-out shelves remain secure when extended. In this video we'll show you how to fit the pull-out shelf lock in a few simple steps.