Welcome to our EASY ASSEMBLY blog!
On this blog you will find recent news and tips about product assembly topics and our EASY ASSEMBLY app. Please feel free to ask questions and discuss with us.
How to correctly and quickly pre-drill fixing holes for LEGRABOX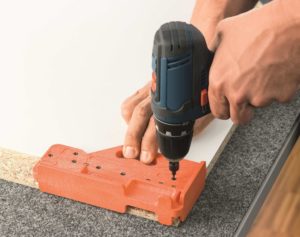 Using a metre rule and pencil to mark drilling positions can be a cumbersome and error-prone process. That's why we offer a simple and practical drilling template for the back and base of LEGRABOX drawers. The template is good for several assembly steps.